Biosophica Moisturizing 24h Cream (50ml)
25,00 €
Enjoyable 24 hour hydration
with Aloe, Mastic & Hyaluronic
Silky 24 hour hydration
Active Ingredients: Hyaluronic Acid, Organic Mastic, Beetroot Vegetable Extract, Organic Aloe, Organic Argan Oil, Organic Jojoba Oil, Organic Macadamia Oil, Organic Shea Butter, Panthenol - Provitamin B5
Silky 24 hour face cream. Perfectly nourishes all skin types, enhances cell renewal and skin elasticity while reducing wrinkles and fine lines. Beetroot Herbal Extract rich in hygroscopic agents perfectly moisturizes all skin types and prevents transdermal water loss during the day. Hyaluronic acid enhances the elasticity of the skin while reducing wrinkles and fine lines. The antioxidant effect of natural mastic essential oil complements the skin's defense.
Ingredients
DayMoist
Herbal active beetroot rich in hygroscopic agents that enhance the hydration process of the outer layer of the skin and prevent transdermal water loss by ensuring 24-hour hydration and elasticity.
Organic Mastic Oil
Contains a large percentage of terpenes. These phenolic substances provide proven antioxidant activity, protecting the skin from external environmental attacks and the formation of free radicals.
Hyaluronic Acid (medium chain)
Hyaluronic acid is a natural product that is widely used to enhance the elasticity of the skin and restore its healthy structure. It controls the water content in the tissues, slows its diffusion from the skin to the skin by increasing the skin's hydration, transports proteins, and increases the skin's resistance to harmful external factors. Contributes to the production of collagen and enhances cell renewal by effectively treating fine lines and wrinkles. Medium molecular weight hyaluronic acid penetrates more easily into the outer layer of the skin, making it more effective and faster.
Organic Aloe Extract
Source of vitamins, minerals, trace elements, but also amino acids that are the "building blocks" of proteins. Thanks to its ingredients and their synergy, it offers a soothing and soothing action and enhances skin renewal.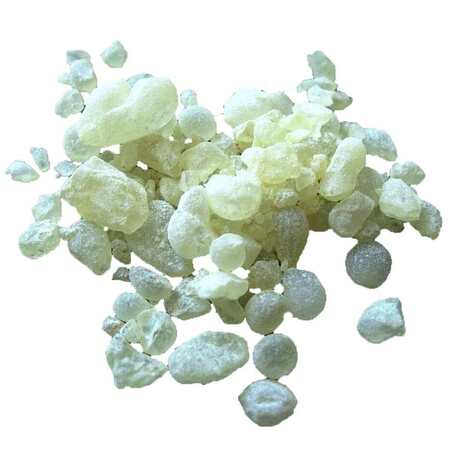 Organic Argan Oil
Rich in polyunsaturated fatty acids, terpenoids, carotenoids and vitamin E that give it excellent cosmetic properties. It is highly moisturizing & nourishing suitable for dehydrated and mature skin.
Organic Jojoba Oil
Rich in vitamins and minerals, it nourishes and tones the skin, maintaining its moisture and elasticity.
Organic Macadamia Oil
It has a high content of Vitamins, Proteins and Fatty Acids (Ω3, Ω6), helps the good health of the skin and enhances cell metabolism.
Organic Shea Butter
Gentle shea butter for extra care and hydration of the skin.
Panthenol - Provitamin B5
Hydrates effectively. Its moisturizing abilities are ideal for the treatment of dehydrated or irritated skin.
Use
Use daily morning or evening, on clean skin, spreading it in upward movements until it is absorbed.
Natural Formula
No Parabens /No Silicone / No Mineral Oil / No Pegs / No Propylene Glycol / Parfum Allergen Free
Related articles
Υαλουρονικό Οξύ: Θεωρείται το «κορυφαίο» στην αγορά αντι-γήρανσης, αποκαλέστηκε ως «η πηγή της νεότητος» και έγινε το βασικό συστατικό σε πολλά προϊόντα…