Biosophica Detoxifying Facial Mask (50ml)
25,00 €
Moisturizing face mask with Honey & Royal Jelly
Description
Facial cleansing mask for detoxification & deep nourishment
Active Ingredients: Royal Jelly, Organic Honey, Organic Jojoba Oil, Organic Olive, Organic Aloe, Organic Calendula Oil, Organic Balsam Oil, Organic Shea Butter
Face cleansing mask, in a creamy texture that detoxifies and deeply moisturizes the skin. Organic Honey and Royal Jelly, rich in vitamins, proteins and trace elements, moisturize, nourish and enhance cell renewal. Soothes tired skin and instantly gives shine and a relaxed look.
Ingredients
Royal Jelly
The beneficial effects of royal jelly have been known for thousands of years. The great nutritional value and biological properties of royal jelly are due to its special composition, rich in proteins, sugars, trace elements, vitamins C, D, A, E & B and fatty acids with unusual and rare structure with antibacterial properties some of them. Nourishes, moisturizes, strengthens the natural defense of the skin and the process of cell renewal.
Organic Edible Honey
Rich in vitamins, it moisturizes and deeply nourishes the skin, while leaving a unique feeling of softness. With mild antiseptic properties, it deeply cleanses the skin.
Organic Aloe Extract
Aloe Vera is a source of vitamins, minerals, trace elements, but also amino acids that are the "building blocks" of proteins. Thanks to its ingredients and their synergy, it offers a soothing and soothing action and enhances skin renewal.
Organic Jojoba Oil
Rich in vitamins and minerals, it nourishes and tones the skin, maintaining its moisture and elasticity.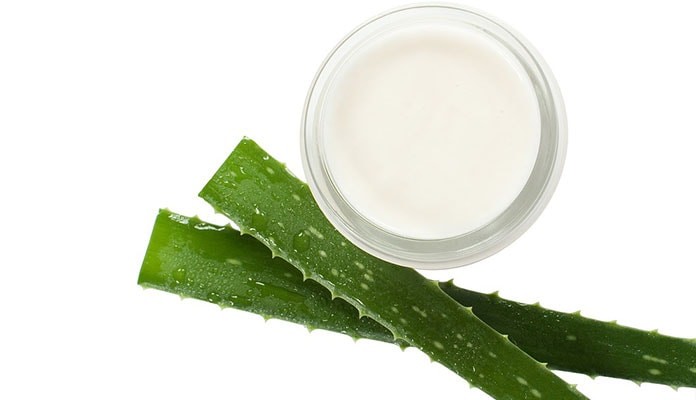 Organic Olive Oil
Offers deep hydration and antioxidant protection. Effectively cares for dehydrated skin and helps to restore its hydrolipid balance. Its enhanced antioxidant action protects the skin from free radicals.
Organic Calendula Oil
Ideal for facial care as it relieves skin irritations and redness. It is rich in essential oils, flavonoids and carotenoids, with beneficial properties for the skin.
Organic Balsam Oil
Known for its valuable, anti-irritant and soothing properties. Accelerates cell renewal and is suitable even for sensitive skin.
Organic Shea Butter
Gentle organic shea butter for extra care and hydration of the skin.
Information
Use
Apply a small amount on face and neck. Leave it on for 20 minutes and remove with plenty of water or sleep with it and remove in the morning with plenty of water.
Natural Formula
No Parabens /No Silicone / No Mineral Oil / No Pegs / No Propylene Glycol / Parfum Allergen Free
Related articles
Η χειμωνιάτικη προετοιμασία του δέρματος είναι σημαντική. Ο ψυχρός καιρός και τα χαμηλά επίπεδα υγρασίας οδηγούν σε ξηρό αέρα, ο…
Viewed Recently